How To Avoid Being 'That' Parent.
I'm sure we've all seen it, the over-the-top parent at school sports day or the pitch/track side parent 'coaching' their kid (discussed in a later blog) … usually from a place of zero knowledge and clearly attempting to live out their own personal sporting dreams via their child. But have you ever thought about how you support your child?
A quick glance around during any competition will provide you with plenty of examples of who you DON'T want to be!!! To this date, I can still recall the internal cringing I personally experienced during one particular competition back in the early days, sat near an excessively verbal, proud parent with all the body language that yelled 'look how wonderful my child is' …… I could visibly see the poor child dying a million embarrassment deaths as other athletes looked on in disbelief, and I felt this innate urge to intervene to end her pain!! Of course, I didn't …. Thankfully, and surprisingly, the 'child' in question is still competing to this day and has reached a very high level but I do still wonder whether the parent's actions have affected her over the years, especially regarding social confidence, as she remains a bit of a loner.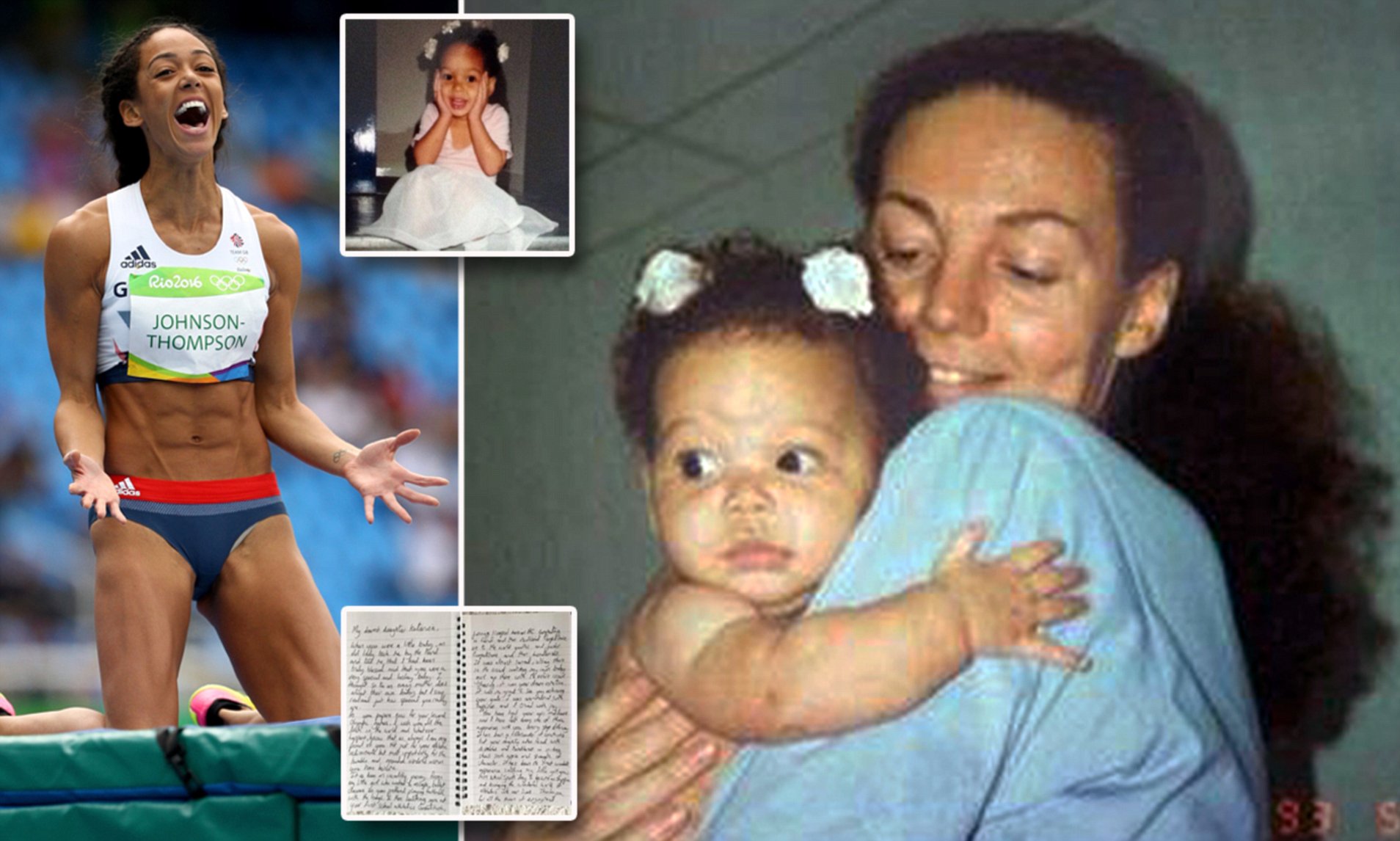 (Katarina Johnson-Thompson's Mum, Tracey, writes a heartwarming note to her daughter before the Rio 2016 Olympic Games. (Photo by Ian Walton/Getty Images)
Showing your child that you care, are there for them, and proud of them is so very important for their self-esteem, self-worth and confidence, however, it would seem that there is an invisible line that should never be crossed, for two reasons.
Firstly, you don't want to be the cause of your own child's embarrassment if other kids notice your OTT support and take it upon themselves to comment!


Secondly, you really don't want your over-the-top-ness to result in negative press regarding you as a person as this will clearly impact your own popularity amongst other parents. By far the best scenario is to be aware of the 'invisible line' and endeavour to never cross it. This doesn't mean never shouting encouragement or rushing to the finish line to congratulate your athlete, DO THESE THINGS …. This is what being a proud parent is all about… Believe me, I've done my share of both!! What we're saying here is to take a moment to consider how you would feel if you saw another parent acting in precisely this way and if this doesn't fill you with horror, your actions are probably OK.
But can your behaviour really affect your child? According to research, yes, sometimes it can. Several studies have investigated the psychological impact over-enthusiastic parents can have on their children. Almost always this overzealous support comes from a genuine caring place with parents oblivious to the damage they may be inadvertently causing. However, it's important to remember that every child is different. One child might absolutely love loud and effusive parental encouragement from the stands whilst for another, this behaviour could cause the child genuine embarrassment and anxiety.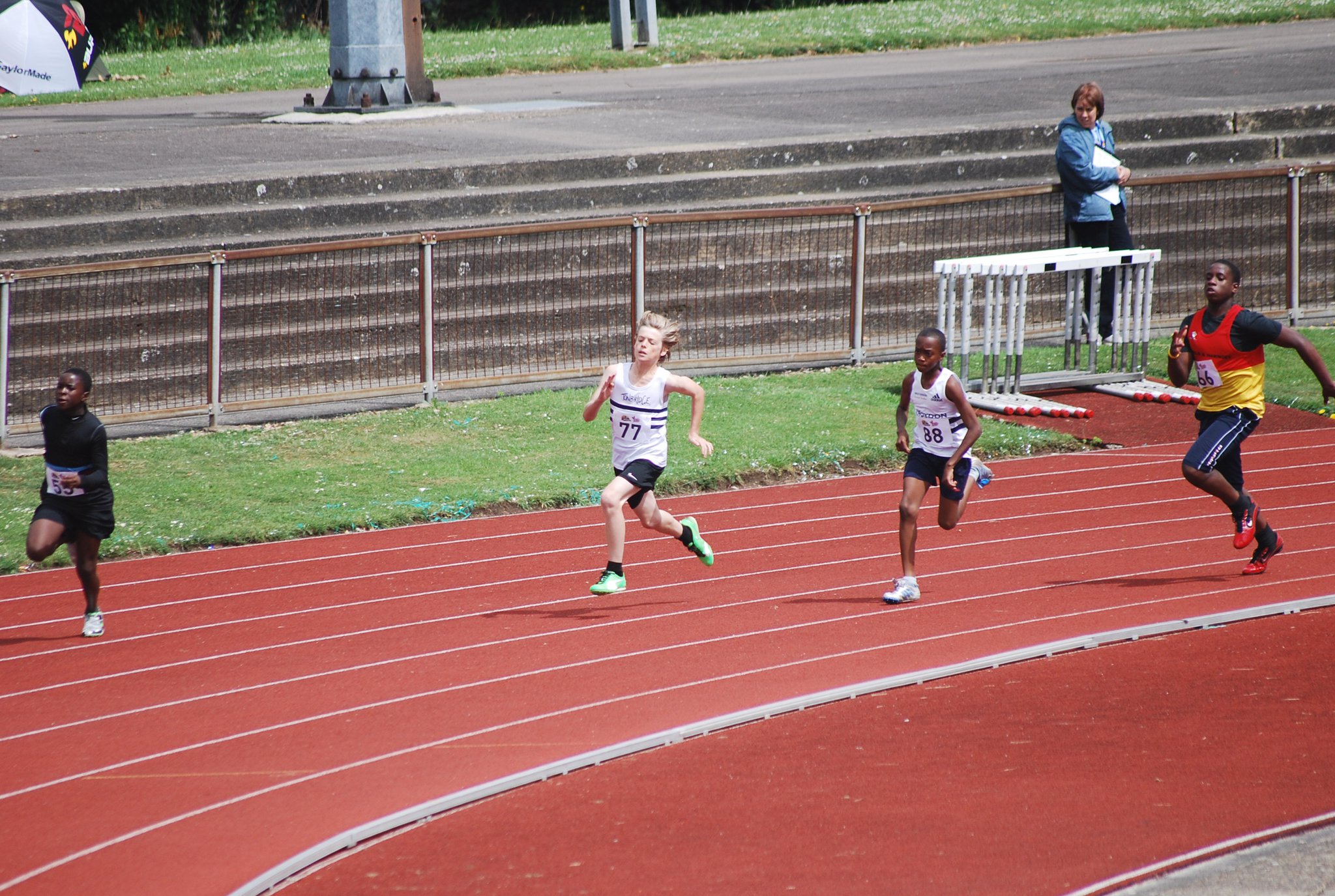 (Joe at one of his first ever competitions in 2011 (note the size differences!)
You as a parent are supremely positioned to gauge what style of support is right for your child.



Ask your child if they mind you shouting support (I did this with Joe .. amusingly his response was "What shouting? I don't hear anything when I'm racing"! This was handy to know because if I'm really honest, the trauma I had to endure listening to myself shouting when we played the race videos back was a good enough reason to stop. So, I did!!
Word of warning: limiting your interest and support to your own child's performance stands out an absolute mile …. And not in a good way.
Demonstrating a genuine interest in the performances of other people's kids is a sure-fire way of helping both yourself and your child when it comes to popularity. In fact, research has shown that young athletes' enjoyment of their sport and motivation improves when their parents:
Congratulate other athletes. Young athletes especially get a real kick out of positive comments from someone else's mum or dad!

Talk to other parents about their child and show a genuine interest

Are generally supportive and friendly towards other athlete's parents
Research by: Harwood, Knight, Thrower, and Berrow, 2019
Of course, these behaviours also pretty much guarantee that you as a parent will be both respected and liked by other parents, paving the way to a happy, entertaining, and fun T&F social life.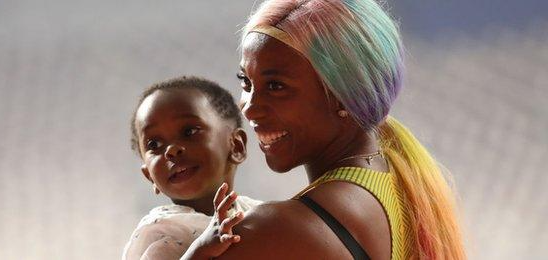 (Sprint icon Shelly-Ann Fraser-Pryce and her son Zyon, how fast will he be?! by Getty Images)
Cautionary note:
Unfortunately, disappointment is unavoidable in sport, only one person/team can win leaving the rest to process loss. There can, however, also be scenarios where you question the end result or tthe official's decision. In these situations, no matter how frustrated (or angry) you may feel, try to keep these feelings in check. An angry parental outburst, especially one conducted in full view of your child and others, could cause your child serious embarrassment and anxiety, the effects of which can potentially be long lasting. I can still recall, in intricate detail, an 'incident' that played out in front of an entire stadium of supporters… it wasn't pretty and was the stuff of nightmares for every young athlete! Remember, they are the ones that will have to face the athlete (and parent) in question at the next competition…